3D Printed Implant Guided Surgery



Accurate placement of dental implants is critical to ensure the long-term success of this treatment. Modern technology allows us to use imaging that can optimize all steps of the implant placement procedure, including the drilling and insertion of the implant. Each patient receives a custom template for the surgery based on their personalized needs. This technology, combined with the trained skills of an experienced surgeon, can improve the overall results.

A dental implant is a great option to replace a missing tooth or multiple missing teeth. The implant itself is placed into the bone and later a tooth restoration is screwed into the implant. The traditional approach is to align the implant into the bone surgically. This process can result in some implants being mispositioned, creating a less than ideal tooth restoration later.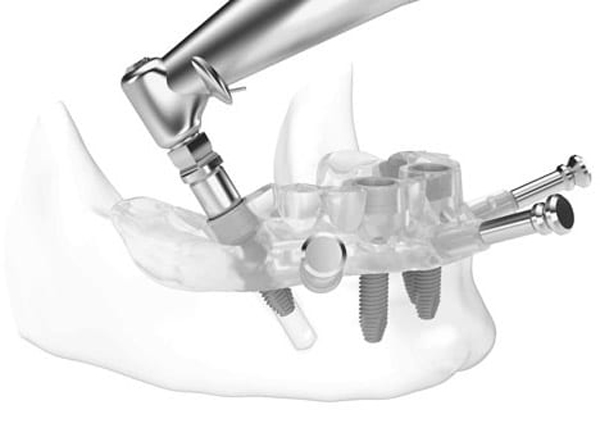 The technology offered at Glen Perio allows our doctors to virtually plan the perfect placement of your dental implant. We will first take digital impressions of your teeth utilizing a digital scanner. This results in a computer-generated image of your teeth. Then, we will take a Cone Beam CT scan, which is an X-ray that captures a 3D image of your teeth, jawbone, nerves, and sinuses. We will then combine your digital impression with the CBCT to start planning what your teeth and implant will look like in real time. By designing what your teeth will look like, we are now able to virtually place your implant into the perfect position; and fabricate a guide that will transfer all of this planning to your mouth and be used during the implant placement procedure! The guide used during the surgery will be 3-D printed in our office allowing for a full digital workflow from start to finish. The doctors and staff at Glen Perio are happy to embrace and utilize this technology as it allows for better treatment outcome for each individual patient.