Dental Implant FAQ

Glenview, IL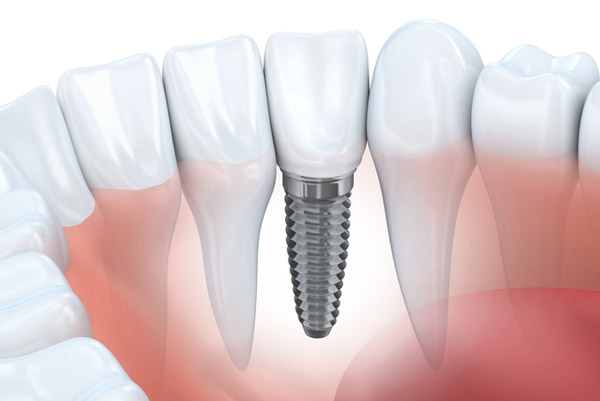 Dental implants are one of the restoration techniques available at Glen Perio. These are a preferred type of restoration as they can restore both normal functioning and a natural look after tooth loss. That said, you should always do your research before getting any type of surgical procedure. We will give you more information at our office, but there are also several commonly asked questions such as candidacy, the process, and the pros and cons.


You will need to consult with our periodontist to determine if you are a good candidate for dental implants. We generally do not provide dental implants until patients have a fully developed facial structure, which usually occurs between the ages of sixteen and eighteen. This is because the implants could shift and cause damage over time if the facial structure is still developing when they are placed. In addition, your jaw and gums will need to be in good health in order to provide support to the dental implants. If you have an oral disease, it will need to be resolved before we can place the implant.


What Materials Are Used?

Dental implants are constructed using titanium. Some patients experience metal allergies, but sensitivity to this type of metal is quite rare. Dental implants are biocompatible and will not be rejected by the tissues in your mouth. False teeth, which are used to cover the implants, can be made of a variety of materials. We determine which is best based on cost, position in the mouth, the function of the tooth, and aesthetic needs. Some of the most common materials include glass ionomer, composite resin, porcelain, and metal.


What Is Involved in the Implant Procedure?

Our periodontist will first need to confirm that your jaw and gums can provide a good base for the dental implants. You may need other procedures to prepare for dental implant surgery, such as sinus augmentation, bone grafts, or ridge modification. Once all of this preparation and healing is complete, we can place your implants.

Our periodontist makes the incision over the implant site and reshapes bone if necessary. The dental implant is inserted, and the incision is sutured. We allow the area to heal so that the implant can become fused with your natural bone. After the fusion and healing are complete, we will place the dental restoration using a clip (removable) or dental cement (fixed).


What Are the Costs and Benefits of Dental Implants?

Dental implants are both invasive and expensive compared to other types of dental restoration procedures. It is often not covered by insurance companies. In addition, other restorations are simply cemented or clipped to adjacent teeth rather than a structure implanted in the bone.

However, these are a great choice for preserving oral health. They make false teeth easier to clean, especially if they are removable. They are also hidden under the tissue, meaning the false teeth will be very natural-looking. Dental implants are very durable and strong, lasting about ten to fifteen years. For additional information on dental implants, call Glen Perio at 224-488-3392.