Dental Implants

Glenview, IL




With extensive training in specialized dental implant procedures such as immediate placement, implant-supported bridges and dentures, and bone regeneration (to prepare an area for dental implants), our team at Glen Perio is the best choice for your implant care. Here, we make dental implants look like beautiful, natural teeth.




What Is a Dental Implant?

A dental implant is a titanium screw that we surgically embed deep into the jawbone. Once the implant is in place, it will slowly fuse to your jaw through the process of osseointegration. After a brief healing period, the implant screw will be able to support a restoration against the strongest forces of your bite. Dental implants can be used to support a single crown, a partial bridge, and a full-arch restoration.


Dental implants are natural replacements for missing teeth. Traditionally, several missing teeth would have been replaced with a removable partial, full denture or full bridge. Dental implants can now be used to anchor partial and full dentures.


We offer All-On-X for patients missing all or most of their teeth. This full-arch restoration only uses four implants to support the entire bridge. The posterior (back) implants are placed at an angle to utilize the strongest part of the jawbone. Other full-arch restorations usually require six to eight implants. Thanks to the revolutionary new technique, All-On-X dental implants are much more effective than other options.


Dental implants are the next best thing to your natural teeth. This makes implants a more convenient, durable, secure, and aesthetically pleasing option over traditional restorations. The numerous benefits of dental implants have made them the industry standard for tooth replacement!


If you are in good oral and overall health, you should qualify for implant treatment. If you have experienced significant bone deterioration due to tooth loss, you may need a bone graft first. During your consultation, Dr. Joshua Hassan will be able to determine if implants are right for you. This usually involves a series of diagnostic tests that may include digital x-rays and CBCT scans.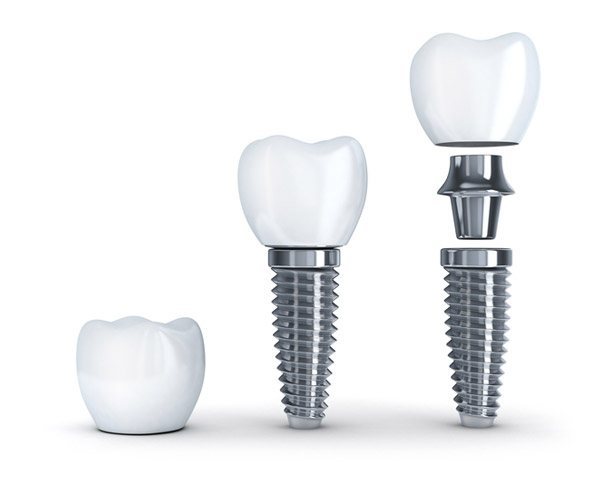 We believe patient education is the cornerstone of good oral health. During your initial appointment, Dr. Joshua Hassan will be happy to answer any questions you have regarding dental implants. This is also an excellent opportunity for you to voice any concerns. Staying informed can help you better maintain your restoration and prevent potential problems.


Accurate placement of dental implants is critical to ensure the long-term success of this treatment. Modern technology allows us to use imaging that can optimize all steps of the implant placement procedure, including the drilling and insertion of the implant. The technology offered at Glen Perio allows our doctors to virtually plan the perfect placement of your dental implant. The guide used during the surgery will be 3D printed in our office allowing for a full digital workflow from start to finish.


Schedule a Consultation

Find out if dental implants are right for you! Call 224-488-3392 to schedule your consultation appointment today!