Non-Surgical Treatment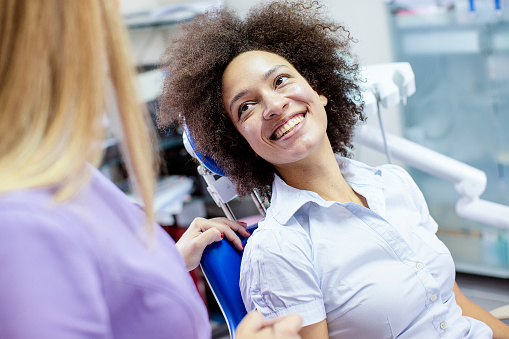 Gingivitis and early stages of periodontitis can be treated without surgery. Scaling and root planing are two treatments we offer at Glen Perio and these are completed together. Periodontitis treatment should occur every three to four months rather than every six months, which is the typical timeline for regular routine cleanings. In addition, we will also prescribe antibiotics and give you some advice for taking care of your symptoms and oral hygiene at home.


Scaling

Our periodontist will start your appointment by administering a local anesthetic to the gums so that you are comfortable throughout the procedure. We use a scaler to remove plaque and tartar from your teeth and underneath the gumline. This is a metal instrument that has a pointed tip and is also used in routine cleanings, though these do not include scaling under the gumline. The reason for this is that periodontitis causes your gums to pull away from your teeth, leaving pockets below the gumline where debris and bacteria can build up. You will likely hear the scraping during this step, but this is completely normal.

Our periodontist may also use several other tools as well, depending on your preferences, insurance, and specific dental condition. For instance, laser treatment can sometimes be used to correct damage from periodontitis. We may also use a curette in combination with the scaler to ensure that all debris is collected.


Root Planing

Periodontitis can erode soft and hard tissue and change the structure of your mouth. Root planing is an essential step where our periodontist will smooth out these damaged tooth root surfaces. This is done using a scaler as well. This serves to encourage the gums to reattach to your teeth. In addition, this also helps to prevent the build-up of more bacteria, since there are less open spaces for debris to be collected in.

Following the scaling and root planing, our periodontist will ensure that your mouth is clean and administer a medication into the gums that help reduce inflammation. In addition, they may also apply the topical antimicrobial gel to your gums.


Antibiotics and Self-Care

To help with recovery from the infection, our periodontist often prescribes antibiotics for gum disease. This medication destroys bacteria, prevents further build-up, and also alleviates symptoms caused by the disease. The treatment itself will also help to alleviate many of your symptoms, such as bleeding, swelling, and tenderness. That said, it is normal for your gums to feel sore for a few days following this dental procedure. We may recommend over-the-counter pain medication as well as ice to help make you more comfortable during this time.

We will also give you suggestions for improving your oral health and preventing bacteria build-up in the future. The American Dental Association recommends brushing your teeth twice a day and flossing them at least once a day. You can also use mouth rinse as another component of your daily hygiene routine. Nutrition is also very important in maintaining healthy teeth and gums as is avoiding substance use, such as tobacco. For more information on periodontal disease prevention and non-surgical treatment, call Glen Perio at 224-488-3392 today.