Ridge Augmentation

Glenview, IL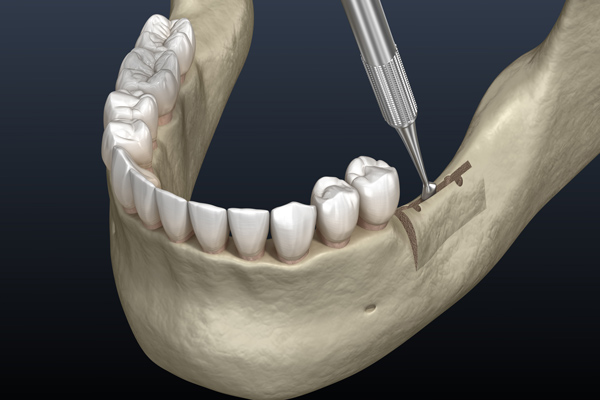 Horizontal & Vertical Ridge Augmentation

A ridge augmentation procedure can be completed after tooth extraction, helping to maintain the natural shape of the jaw and gums.


Problems
| | |
| --- | --- |
| • | It is common for bone loss and gum loss to occur after tooth extraction |
| • | The width and height of the socket will deteriorate without treatment |
| • | As a result, nearby teeth start to shift and might require treatment to protect the healthy teeth |
Benefits
| | |
| --- | --- |
| • | Ridge augmentation can improve the appearance and function of the gums at the tooth extraction site |
| • | This treatment can also be used to provide a solid foundation for dental implant placement |
| • | Rebuilding the bone protects the socket and minimizes complications in the future |
Useful Pearl

It is a common problem to experience a lack of sufficient bone mass after tooth extraction, but surgical techniques can be used to rebuild the socket and prevent further dental issues in the future.


Further Information On Ridge Augmentation

Tooth extraction can leave an open socket that starts a domino effect of other dental problems if left untreated. Ridge augmentation is one option to minimize these complications by recreating the natural shape of the jaw and gums.

The alveolar ridge is the bone line that forms the base for the roots of your teeth. Bone graft material can be placed in the empty tooth socket located in the ridge. Sometimes, this ridge augmentation is done immediately after an extraction, eliminating the need for another procedure in the future. Once this socket is healed, then you have the option to consider the placement of a dental implant if desired for restoration.