What Is Gum Disease

Glenview, IL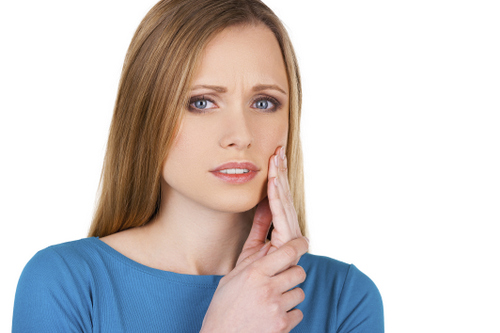 Gum disease symptoms are present in around 46% of individuals aged 30 or above. However, roughly 9% of individuals have serious gum disease. With the number of cases of gum disease rising, more and more individuals may wonder, "What is gum disease?" or "What is periodontal disease?" to determine if the cause behind their dental discomfort is dental disease.


What is Gum Disease?

Periodontal disease, often referred to as gum disease, is an inflammation of tissues in your mouth that support your teeth. Poor flossing and brushing practices, which lead to plaque (bacteria) development and hardening on the teeth, are among the key causes of gum disease. When gum disease is left untreated and progresses to the severe stages, it can result in tooth loss, bleeding or painful gums, chewing difficulties due to discomfort, and excruciating dental pain. Therefore, people must recognize the early indications of gum disease to prevent it from worsening and seek dental care if they feel persistent dental discomfort.


Signs of Gum Disease

If an individual can spot the early signs of gum disease, they can move on to getting treatment and eliminating the disease. One of the most prevalent signs of gum disease that Dr. Joshua Hassan notices in patients are red, swollen, or bleeding gums. Therefore, if you notice discomfort in your gums and your gums tend to bleed during brushing, it is best to get a dental checkup to rule out these issues. Other signs of gum disease are bad breath, discomfort chewing, or tooth sensitivity.


Diagnosis

The best way to diagnose if you have gum disease is to look for the signs of gum disease discussed above and book a dental appointment so that a professional can carry out a dental examination to determine the severity of your gum disease and offer treatment accordingly.

During a dental examination, Dr. Jennifer Adhami will look for signs like bad breath, inflammation, or bleeding of the gums. Moreover, they might also use a dental tool called a probe to determine the size of the pockets around your teeth. The pockets will measure anywhere from one to three millimeters for individuals who take care of dental hygiene and don't have gum disease. However, the pockets may have a depth of more than three millimeters for individuals with gum disease.


Treatment for Gum Disease

Thankfully, if you have gum disease, there is no reason to be alarmed since the world of dental science has evolved, and several treatment options for gum disease are available.

If you have the early stages of gum disease, the dentist will advise on how to treat it and keep it from worsening, and the instructions that almost all professionals will give is to pay attention to your dental hygiene. For severe cases, dentists may recommend antibiotics, dental cleaning, or gum graft periodontal surgery if you have thinning gums. If you think you have symptoms of gum disease, get in touch with the professionals at Glen Perio to get a quick checkup, diagnosis, and swift treatment. You can call us at 224-488-3392.